DO MORE WITH YOUR INTERNET IN 2023
All West offers internet you can rely on with speeds up to 1 Gig and Plume managed Wi-Fi.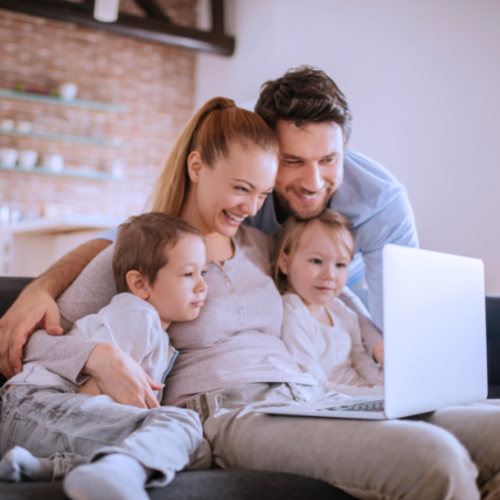 MOST POPULAR
300 Mbps
Are you an empty nester or use the internet for checking your email, chatting on social media, or surfing the web? Then 300 Mbps is a great fit for you and your family. Seamlessly use up to 6 devices at the same time for your internet needs.

---
Symmetrical Speeds

No Data Caps
1 Gig
Are you the ultimate internet user? Do you consider yourself a technology expert? Then 1 Gig is for you. Whether you're streaming, working from home or gaming, you can use all your devices at the same time with maximum speed.

---
Symmetrical Speeds

No Data Caps

Wi-Fi coverage where and when you need it so you never have a dead zone.
Plume continually learns your usage and optimizes your home network to keep things running smoothly.

With Plume, you have complete control over all the devices in your home.
Set up internet timeouts, device freezes, create guest passwords, and manage device access on an individual level or across your whole home network.

Keep your internet data private.
Designed to keep you safe and secure through machine learning security that filters out suspicious activity, automatically quarantines devices that behave strangely, parental controls, and built-in ad blocking for a better internet experience.

More than digital security
Plume uses disturbances in Wi-Fi signals between your SuperPods and a motion detection capable device. These disturbances in the signal are translated into motion events, which you can use to keep yourself aware of activity in your home.
*Service availability and internet speed will depend on location. Restrictions may apply.One year contract is required for all internet plans and Plume. Current customers must upgrade their current plan. This offer is good for up to two (2) Plume SuperPods. Claim offer by March 31, 2023. Residential customers only. Contact us for details.
The benefits of Managed Wi-Fi
Did you know that more than 4.57 billion people use the internet every day? With the growing popularity and demand for a fast, reliable connection, having smart technology in your home will make your internet safer and easier to use. This is why we recommend pairing your internet service with Plume, All West's managed wi-fi network solution.
LEARN MORE